..........................................
COCONINO SANDSTONE
From Wikipedia, the free encyclopedia
Coconino Sandstone is a geologic formation that spreads across the Colorado Plateau province of the United States, including northern Arizona, northwest Colorado, Nevada, and Utah.
This rock formation is particularly prominent in southeastern Utah, where it can be seen in a number of national parks and monuments, including Zion National Park, Capitol Reef National Park, the San Rafael Swell, and Canyonlands National Park. It is also present in the Grand Canyon, where it is visible as a prominent white cliff forming layer. Coconino sandstone frequently appears just below the Kaibab Limestone or the Toroweap layer. Coconino layers are typically buff to white in color, argued by conventional geologists to be the remnants of eolian (wind-deposited) sand dunes deposited approximately 260 million years ago (McKee 1979)
Paleogeography
Tracing the Navajo sandstone


The famous red and yellow cliffs of Zion National Park in Utah expose thousands of feet of early Jurassic Navajo sandstone, one of the largest wind-deposited formations in the geologic record. The vast sand sea from which the sandstone hardened is estimated to have once covered up to 400,000 square kilometers, an area the size of California.

While the direction of cross bedding within the ancient dunes tells geologists how the sediment arrived at the Navajo formation — carried on winds from the north-northwest — researchers still do not know where the sediment originated. Identifying the source of sedimentary rocks is important for reconstructing ancient landscapes.

The thick Navajo sandstone, pictured here in Zion National Park, is one of the largest wind-deposited formations in the geologic record. Geologists have devised a new way to determine the origin of such sedimentary rocks. Photo by Mark Brandon.

>>>>>>>>>>>>>>>>>>>>>>>>>>>>>>>>>>>>>>>>>>>>>>>>

Sandstone, Lower Antelope Canyon, Arizona
Arizona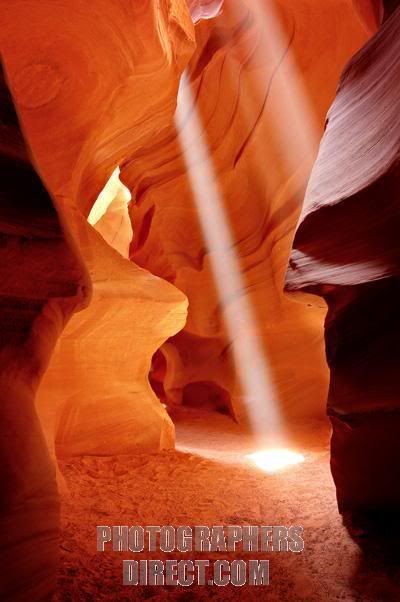 >>>


Eroded and cross-bedded Navajo Sandstone strata, Colorado Plateau, Southwest USA.

>>>>>>>>>>>>>
Eroded sandstone-Petra








Sandstone Wall. Petra, Jordan
Heavily eroded sandstone at Petra
Exploring the ancient wonders of Jordan




>>>>>>>>>>>>>>>>>>>>
Sandstone Strata - Stadtroda, Germany
Sandstone Landscape - Arches National Park

WITH MOVING WATER and WIND, NATURE SCULPTS THE LIVING ROCK INTO GRACEFUL SHAPES


Eroded sandstone reflects in the force that shaped it.

Sandstone, banded and eroded,
>>>>>




Local Sandstone in Central Victoria, Australia.


There are some beautiful 'natural sculptures' in this sandstone-rich area.

The view is about 30' down into a water-channeled draw.
Valley of Fire, Nevada - Beehives
Sandstone eroded into the shape of a beehive.
>>>>>

>>>>>
>>
sinai wind-eroded sandstone with a smiling person for scale
Tenacious Life
>>>>>>

Eroded Sandstone - Blue Mountains

Eroded Sandstone
Looking up at a "Toadstool" formation
Eroded sandstone, southern Utah

>>>>>>>>>
The 3 Gossipers
Three Sisters
Blue Mountains National Park, New South Wales

>>>>>>>>>>>>>
Sandstone eroded by wind and sea
>>>>
Eroded sandstone columns.
>>>>>
Like the Sand Worms in Hebert's "Dune", a Water Worm rises from the sea.
>>>>>
'Gate' eroded through a sandstone outcrop at Timna Park, Negev
>>>>
The Wash Of The Years
A sand-blasted sandstone rock stands in the White Desert of Egypt's Western Desert. This area of the desert is covered in large unusually-shaped rocks like this.
Lip On The Edge Of Creation
Looking over the plain of the White Desert in Egypt's Western Desert, past a couple of sand-weathered sandstone formations.

>>>>>>

>>>>>>>


Eroded Sandstone, Australia

Sandstone cliff at Montara State Beach, California, USA. Over the years the forces of nature carved such wonderful shapes under a beach-side cliff.



The

Galleries on Gabriola

are probably the most famous examples of this, but these formations can be found on many of the gulf island. (For example -

Galiano

)
Never knew wave action would make sandstone look like that.
>>>>>>
sandstone and iron, eroded
liesegange bands
>>>>>>
Swirls

Wind and water has eroded the soft sandstone.
>>>>>

4. Phu Pha Thoep, Mukdahan National Park, Mukdahan Province
(642 km northeastern of Bangkok)
This group of amazing natural sandstone sculptures is the creation of water and wind that have eroded the rocks for hundreds of millions of years. Their different strange appearances line up on a cliff as if to flaunt their "unseen" aspect. The strange shapes comes in figures like a crocodile, a crown, a Chinese-style roof and a UFO.

>>>>>>>>>>



>>>>>>>>>>>>>>>>>>>>>>>>>>>>>>>>>>>>>>>>>>>>>>>>>>>>>>>>>>>

PATAGONIA'S MARBLE GLACIERS
Marble

Marble is a metamorphic rock resulting from the metamorphism of limestone, composed mostly of calcite (a crystalline form of calcium carbonate, CaCO3). The original source is limestone (the seabed deposition calcium carbonate in the form of microscopic animal skeletons) or similar materials. Limestone is formed when the limestone is transformed by heat and pressure after being overlain by other materials.




The magnificience of Patagonia's Marble Glaciers . Wonderful shapes carved by nature.



Marble Caverns At Lago Carrera
Looking from one cavern to the next one.




Marble Cavern Exterior
Detail Of The Marble
Marble Cavern Up Close
Marble Underwater
More Underwater Marble
Marble Protruding From Water
Marble With Veins Protruding
More Marble Coming Out Of Water

>>>>>>>>>>>>>>>>>>>>>>>>>>>>>>>>>>>>>>>>>>>>>>>>>>>


PATAGONIA'S ICEBERGS AND GLACIERS




Deep Blue Iceberg
Iceberg With Mountains Behind
Glacier Grey
Glacier Grey And Iceberg
Dark Blue Iceberg
Iceberg With Veins Of Soil
Lago Grey And Glacier Grey
This was taken from the hotel. The glacier
has receded 17 km. in the last 100 years.

Glacier Grey And Mountain
Glacier Grey Up Close
Glacier Grey With Nunatak
A nunatak is a bedrock knob that rises
above the surrounding glaciated area.
Labels: earth sculptures